Stephen Devassy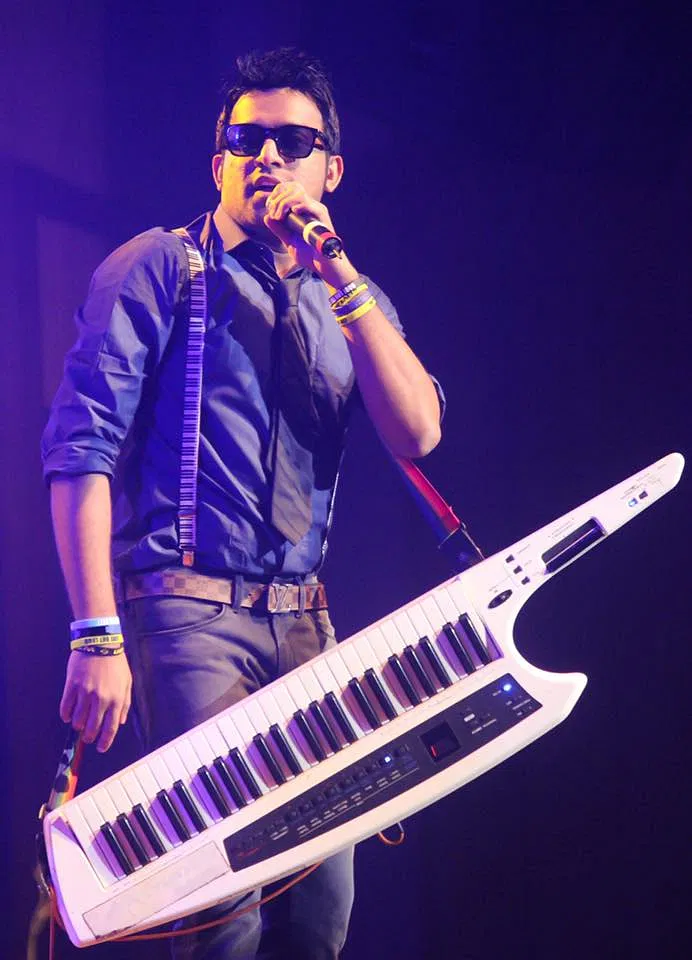 A youth icon of modern music, Stephen has explored different avenues, in live stage performances and in the recording studios. Both acoustic and electronic sounds have influenced him during his learning of music. His capacity to exhibit new techniques and sonic possibilities, have made him an acclaimed artist. His followers on social media run into millions, unprecedented for any young pianist or keyboard performer.
Though only 35, Stephen Devassy is already credited with a record number of performances, approximately to around 2000 stages, spread over 60 countries, which is an unparalleled feat by anyone in the world. Incorporating immense playing finesse, detailing, deftness and poise, Stephen Devassy has explored various styles like -classical, blues, classic rock, jazz, Carnatic and world music fusion. His thorough control of the instruments and speed in playing makes him a natural choice as a solo artist- or in the company of both International and Indian musical legends.
With an ability to create divine music, Stephen straddles the music scene with celebrity artistes-both International and Indian, known for complex syncopations like Ustad Zakir Hussain, Late Mandolin U Srinivas, Karaikudi Mani, Umayalpuram Sivaraman, Louis Banks and Ranjit Barot. Stephen is an integral part of the internationally acclaimed 'Rex Band.'
His long association with Dr. AR Rahman is noteworthy.
Being a celebrated stage player in South India, Stephen Devassy is much sought-after member on the boards of various educational institutions as Director and Advisor. His rigorous and dedicated practice hours and playing skills are admirable. His good looks are just the icing on the cake. Rated as the fastest keyboard player Stephen is fondly known as 'Flying Fingers' and 'Prince of Piano.' Stephen divides his time between the stage, studios and television events. When not working, Stephen is found at home in Mumbai with his beautiful wife Jessna and son, Shawn. He has grabbed a handful of awards and achievements till now.
Stephen is a staunch believer and confesses that his consummate skills come as a 'Divine inspiration from GOD.'